We are made up of Class 4 and Class 5
Welcome To Year 2 Information Booklets
Email Addresses
Class 4.       homework4@knypersley.staffs.sch.uk
Class5.        homework5@knypersley.staffs.sch.uk


PE is on Monday for both classes. Please come to school in your PE kit.
Each class will swim every other week on a Thursday. Please come in your PE kit as it is easier to get changed.
The dates are as follows.
Thursday 9th September- Class 4
Thursday 16th September- Class 5
Thursday 23rd September- Class 4
Thursday 30th September- Class 5
Thursday 7th October- Class 4
Thursday 14th October -Class 5
Thursday 21st October- Class 4
Please click the link below to see our homework menu for Autumn 1.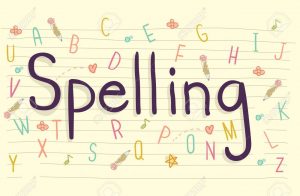 Each week from now on, your child will have a specific sound focus that we have been working on in class. These will be on Spelling Shed each Friday. There will no longer be a list of 10 spellings to learn as in previous years. Instead, we will be assessing your child's ability to apply the sound/s for that week to a variety of words in a weekly assessment alongside their written English work. These will be any words that contain that sound.
In recent years we have found that children have learnt the words for a spelling test very well but then they are not consistently using them in their writing. This is why we have adopted this new approach.
We will no longer be sending common exception words to learn each week, however it is imperative that the children know how to read and spell these words off by heart. These lists can be found in the red home links books. We have already assessed your children on which words they can spell and we will be working on filling their gaps every day in class.
Thank you for your continued support, as we try our new approach. If you have any questions please do not hesitate to ask.
Many Thanks,
Year 2 Staff
Spelling Focus- Friday 24th September 2021
ai (rain, train, pain)
ay (play, stay, today)
a-e (make, bake, take)
Spelling Focus- Friday 1st October 2021
ee (keep, sleep, beep)
ea (dream, beat, reach)
e-e (theme, delete, even)
ie (piece, brief, chief)
ey (money, honey, chimney)
y (happy, sunny, family)