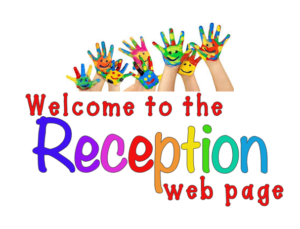 Welcome to Reception!
Within Reception you will find two classes they are called Busy Bees and Creative Caterpillars!
Please visit your child's year group page often to ensure that you do not miss any updates. We will be adding lots of important information and dates on to the Reception page to ensure you do not miss out on anything.
Important Information:
Welcome To Reception Information Evening:
Parent Workshops:
Text to Parent:
When sending a text to Reception we will start our messages with YR which refers to the whole reception cohort. This will hopefully cut out confusion if you have multiple children within the school.
If you receive a text with BB or CC at the beginning this has been sent only to your child's class.
Some parents who have the application for Text to Parents often miss out on messages. I will highly recommend that you delete the app so you will receive texts as normal to your phone.
You can reply to the text system as you would to a normal message
Class emails:
To ensure that communication remains at a high standard we are still contactable through our class email addresses. Please use the email addresses as you wish.
Busy Bees - homeworkbb@knypersley.staffs.sch.uk
Creative Caterpillars - homeworkcc@knypersley.staffs.sch.uk
If it is a message that is urgent i.e. change to collection plans then please contact the school office.
Reception 'Drop In':
If you wish to speak to your child's class teacher please use our 'Drop In' sessions. There is no need to book a slot just call 01782 973813
Busy Bees - Thursday 3:30pm-4:30pm
Creative Caterpillars - Wednesday 3:30pm - 4:30pm